Boulder Mat Hire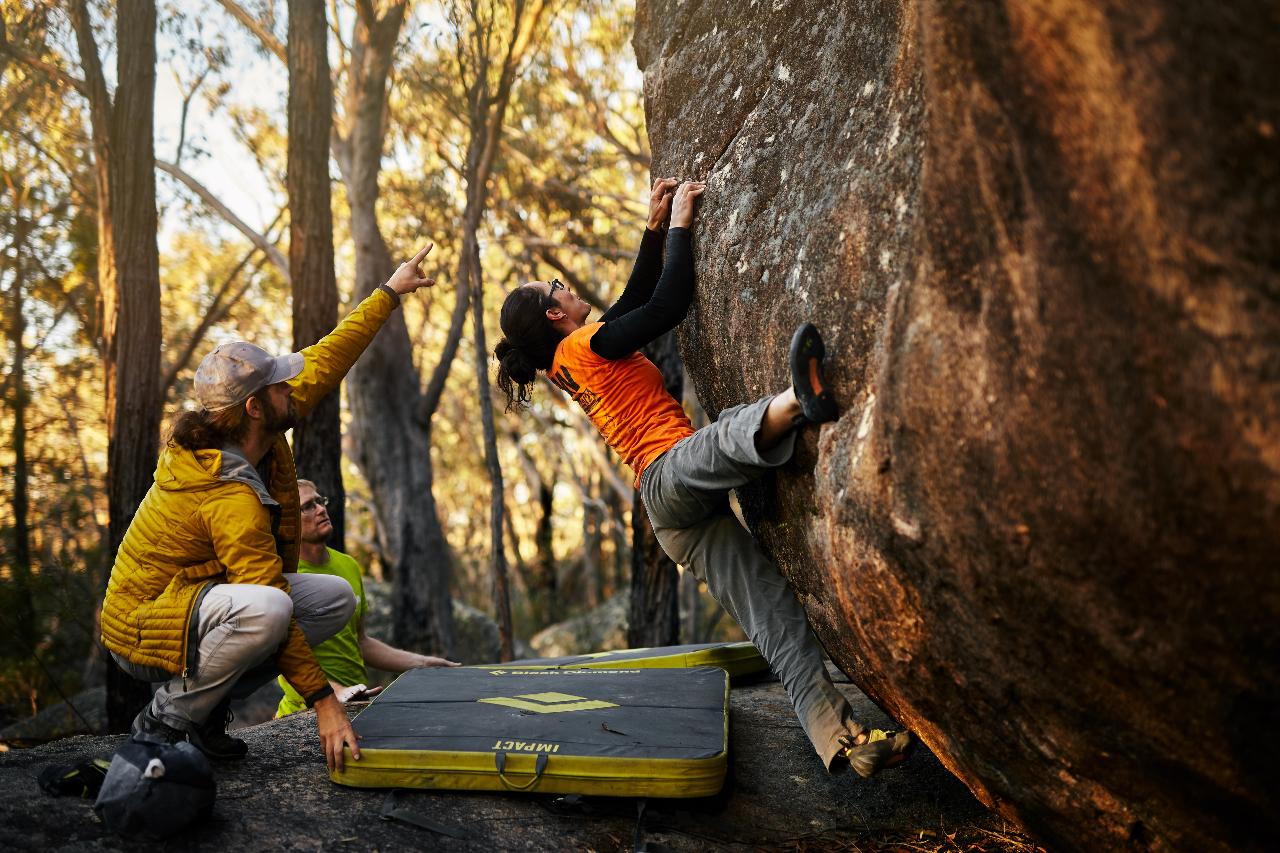 Location: Red Hill, QLD
Product code: PS-MATHIRE
Itching for a bouldering fix but don't have your own mat? We're here to help! Boulder mats are available for hire from our Red Hill store at the rate of $20/night (minimum $20).

** All Mats Unavailable Saturday 19th September 2020**
Note that Sundays are not included in the price as our store is closed on Sundays. For example, if you hired a boulder mat on Friday and returned it on Monday, you would only be charged for the Friday and Saturday nights ($40 total). If you are wanting to hire a mat for a Sunday adventure, you will need to pick it up before we close on Saturday. We are somewhat flexible with pickup times and if you need to pick up the day before (e.g. heading out before the store opens the next morning), just give us a call or drop in to the shop to discuss.
You will be required to provide us with a valid driver's licence to photocopy. Boulder mats not returned by close of business on the nominated day will be charged at an additional $20 per day until they are returned. You are responsible for any unreasonable damage caused to the mats, such as tears or broken straps.
All hire mats are Black Diamond Impacts.

Weight : 4.33 kg (9 lb 8 oz)
Dimensions : 100 x 114 x 10 cm (39 x 45 x 4 in)
It is a privilege not a right to boulder in these areas. As a user group we need to lead by example, access is not a given

Climbing, bouldering, and abseiling are dangerous recreational activities with elements of risk. All climbers must be willing to take personal responsibility for their own safety and actions and acknowledge the inherent risks involved. At all times, correct spotting technique and matting placement should be adhered to.
In order to preserve continued access to public bouldering areas, we ask that all boulderes observe the Leave No Trace principles:
7 PRINCIPLES OF LEAVE NO TRACE
More substantive information on each of the principles is contained in the Skills and Ethics booklet – Australian edition
In addition to the above, for bouldering this means adhering to the following guidelines:
Minimise impact by sticking to designated paths

Do not destroy the vegetation (if scrubbing is required do not remove plants ie ferns, orchids from boulders). If bouldering at Redbank (Whiterock) please check this link. Place your mats, don't dump or drag them across be

If chalk is required, use it sparingly, remove tick marks if any are placed when your session is finished

Do not mark or number boulders with chalk or other substances

Do not crap in the forest (find the closest loo and make a deposit in it)

Take all rubbish out with you

Respect other user groups, leave your music at home and enjoy the sounds of nature

Leave your pets at home