Vertical Rescue Course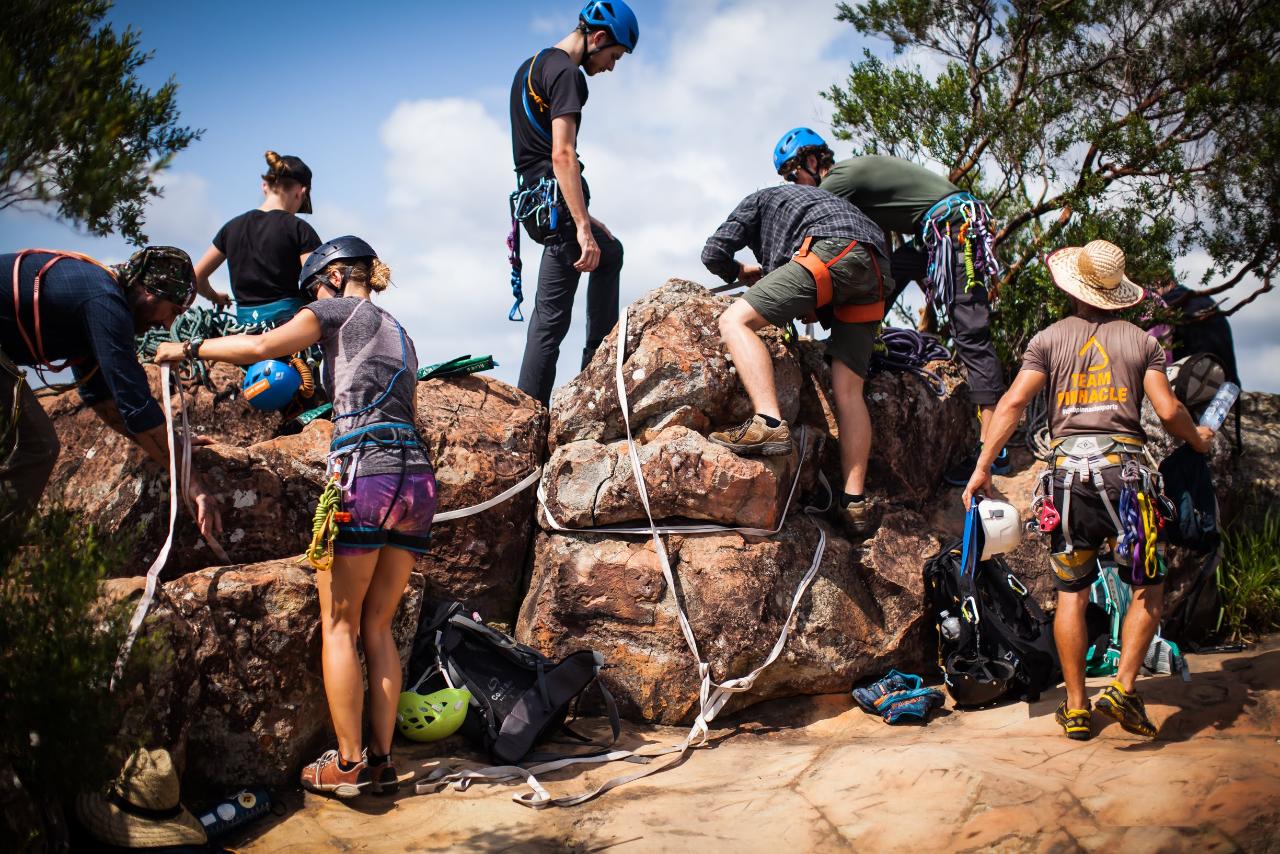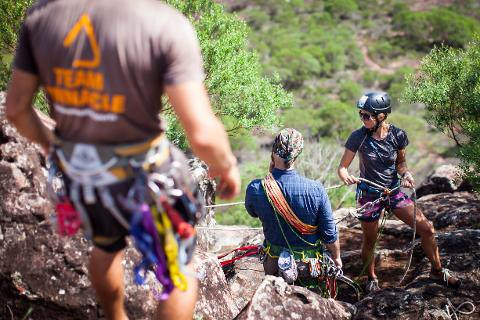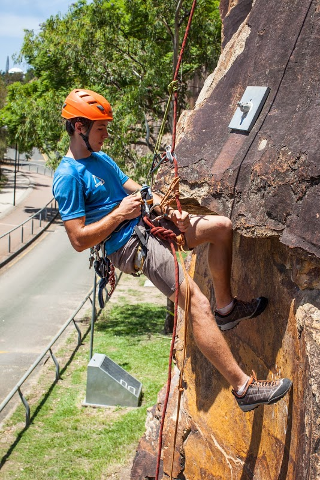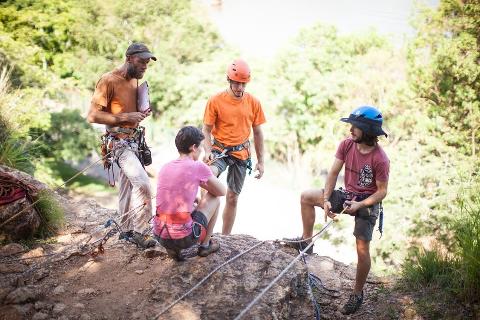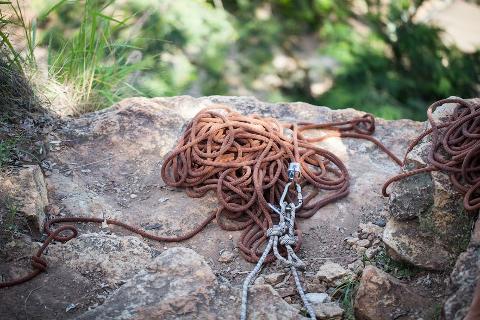 Duration: 1 Days (approx.)
Product code: PS-VR5
This accredited Vertical Rescue training focuses on what is required to be capable of implementing an effective rescue procedure, without the assistance of others and whilst using the typical equipment a climber or abseiler would have on their harness or pack.
This course is typically held over 5 days and is usually offered over 3 weekends (4 days of which are at Kangaroo Point (Brisbane City) and 1 days in the Glasshouse Mountain.
It can be run over a 5 day period subject to min numbers being reached.
Please ensure that if you commit to a course it fits in with your non-climbing life!
Consecutive weekday training days can be arranged (min 4 people required). Please contact us to work out dates which work for participants and instructor.

2019 COURSE DATES
Feb 2,3,9,10,16
Sept 7,8,14,15,21
As this is an accredited course, please book in at least 2 weeks in advance as study material needs to be sent and exams completed.
Competency is based on both written component ie. complete your exams prior and also practical assessment
Prerequisite
A Top Rope Course is a prerequisite to the Vertical Rescue Course
Course Overview and Skills Acquired:
Rescue training lays a solid foundation of core roping skills and is a mandatory requirement for any person intending on supervising and/or instructing others. At this early stage of the instructor training cycle, trainees apply their rescue skills within a scenario based context that is relevant to their needs and future aspirations. Trainees will generally be applying their rescue skills within an indoor, outdoor, abseiling, climbing or high ropes context.
Outcomes Hard Skills
Prusik up and down a rope
Change from Prusik to descending device
Change devices on a rope
Change from descending to ascending
Change ropes while descending
Locking off devices soft and hard lock
Rescue a Person from above and below
Use mechanical advantage 31, 5:1 7:1
Creating extra friction
How to carry a patient
Making a chest harness
Rescue a conscious person
Units Covered:
SISOVTR301A Perform vertical rescues - depending on student skill level, complex vertical rescue SISOVTR402A may be ascertained.

The instructor will pitch training within a context that is realistic and relevant to the trainees needs. For example, trainees with a strong lead climbing focus will typically build anchors using removable protection (wired nuts, cams etc) and work with what they would normally carry on their harness. Carabiners will normally be alloy and non-locking with only a few locking types.
Trainees with an abseiling focus will typically use trees, boulders and pre installed bolts (where they exist) to build anchor systems. Carabiners will normally be locking and there may be a mix of steel and alloy types.
Booking Conditions:
Participants must be at least 15 years old
Participants must be able to speak, and understand the English language. This requirement is stipulated on the grounds of safety at height

Participants must be fit and healthy for climbing
This course is subject to minimum and maximum numbers
Pre Course Preparation:
Exams MUST be completed, prior to the course start date and brought with you to the course
Completed exams are to be submitted to the instructor on the first morning of the course
Study guides are sent with the booking confirmation and are available as a downloadable link. Study guides assist with the completion of the exams. Allow a day to complete the exams

Statements of attainment will not be issued unless exams are received completed
Practice your knots (refer to course outline and Knots Study Guide).
Ensure you have all the meeting times from your instructor (If you need to organise gear from your instructor let them know well in advance)
Unique Student Identifier - Each participant will require a Unique Student Identifier (USI). A Unique Student Identifier (USI) is a reference number made up of numbers and letters that gives students access to their USI account. A USI will allow an individual's USI account to be linked to the National Vocational Education and Training (VET) Data Collection allowing an individual to see all of their training results from all providers including all completed training units and qualifications. The USI will make it easier for students to find and collate their VET achievements into a single authenticated transcript. It will also ensure that students' VET records are not lost.The USI will be is available online and at no cost to the student. This USI will stay with the student for life and be recorded with any nationally recognised VET course that is completed from when the USI comes into effect on 1 January 2015. For more details, please refer to http://www.usi.gov.au/Pages/default.aspx
A statement of attainment will not be issued unless we have received a USI.
If you have a valid USI please advise at time of booking.
If you require a USI, please visit http://www.usi.gov.au/create-your-USI/Pages/default.aspx to create one (this should take about 5 mins).
Language, Literacy and Numeracy Pre-Requisites (LLN):
To comply with government reporting, all students must complete the LLN (Language, literacy and numeracy) self assessment questionnaire. The Language, Literacy and Numeracy (LLN) form is sent at the time of booking. Return the completed form within 1 week of booking onto the course. This is to ascertain if further assistance is required or not.